A little more about me…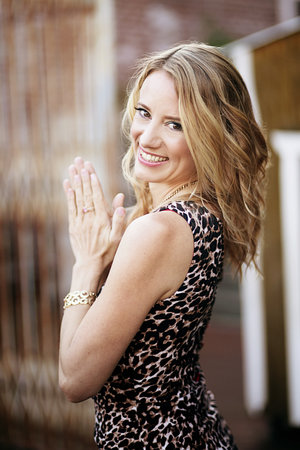 As someone who once struggled in some capacity with everything I teach you, I know how frustrating it can be to feel trapped or even shut off from the beauty, magick, and luscious vibrancy of your feminine energy and body.
For the past twenty years, truly, I have studied and explored the Taoist Jade Egg arts, classical Tantra with it's powerful Shakti-goddesses, African dance, Ritual, and women's work as a means of personal and sexual empowerment. I have followed this fiery drive in me that knows that awakened female sexual power is a sacred healing force for the planet and my own journey has been a living embodiment of this truth.
I once felt my body and sexuality didn't belong to me and experienced a lot of shame and confusion around my sexual pleasure. It actually led me to believe I was somehow inherently broken. Through my own healing and transformation, I became who I am today....
S
omeone who is so strongly guided by my inner core, who unabashedly loves sex and being in my body, and absolutely loves life. Bonus, I have fun, fulfilling relationships with men.
It is my deep joy and service to offer others the keys they already hold to unlock the feminine majesty that lives within them.
Practically speaking, I have a B.A. from UCLA, I am a certified Transformational Coaching Method coach as well as a Sex, Love, and Relationship Coach through the Tantric Institute of Integrated Sexuality. I teach Jade Egg/Pelvic Floor classes to women, offer 1:1 coaching packages and VIP retreat days, and group retreats.