*exact program dates released soon*
Hey Beautiful,

I'm Kamala Leslie and I came to this powerful, beautiful work many, many years ago as I sought healing around feeling totally numb and confused around my sexuality (unless I was self-pleasuring, which, the way I was doing it, honestly wasn't that fulfilling.)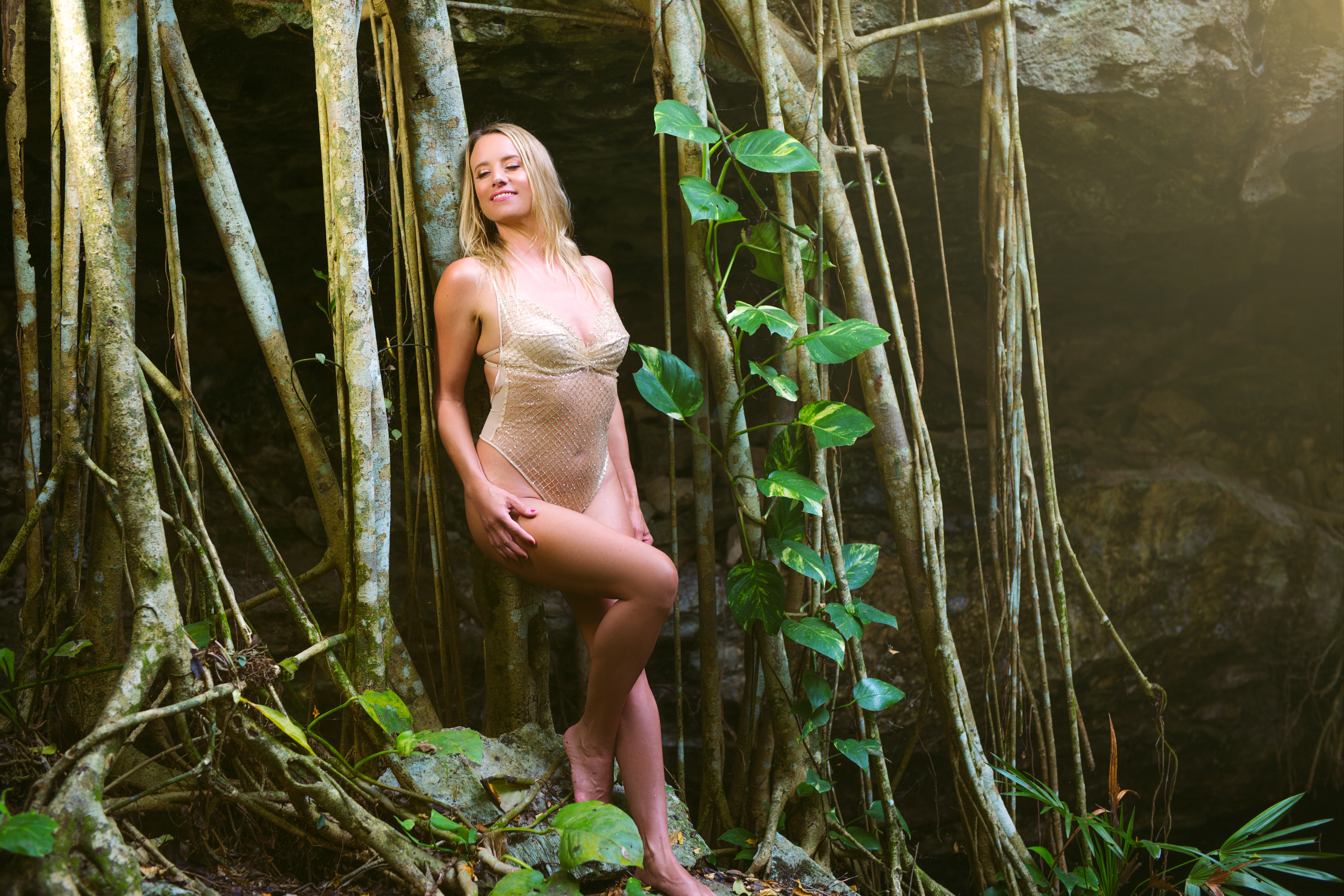 photography by https://lindsaycarlisleboudoir.com
I didn't know what I was wanting or feeling half the time, or how in the heck to express my feelings and desires.
I was under the spell of our culture that what men wanted from and with me was the holy grail of what I should also want.
I found myself contorting myself into awkward situations.

It showed up as sending mixed signals to men (good girl pleaser conditioning mixed with my true unvoiced feelings!) and disappearing myself during sex (ouch!)

I felt that I was broken and like something was wrong with me and I found myself apologizing for myself to men all the time (major ouch and lots o' anger under the surface)

Quite honestly, sex became a source of anxiety for me, and this was actually a microcosm of many areas of my life.
I was a secret over-giver... hoping if I gave a half-baked yes here and there, these situations I didn't REALLY want would go away. It was so draining. (And of course, that's not how it works... those situations just kept showing up).

When you feel you have no permission or safety to actually discover and be TRUE to your feelings and desires as a woman, this is one way it can look. (and so no wonder, that women at times feel 'no desire' or connection to what they really want. If we think the way things are is all that's on the menu, our inner light goes dim and flat).
In a culture that teaches us virtually nothing about loving our bodies or our sexuality... that pushes us into feeling 'not enough' or 'too much'... that if we speak up we aren't feminine, but if we are silent out of fear, it's still our fault.... Or to keep your legs closed and say NO to prove you're a lady, but then give a false YES from pressure or insecurity.... it really is no wonder so many women struggle to find and experience the inherent beauty and sacred power in their sexuality.
Our pelvic area acts as a 'second heart' and often holds some of our more tender feelings or conditioning that we haven't been able to fully be with. This in turn creates blockages in this area and stops us from connecting to our deep center and relaxed, pleasurable feelings. In some cases, it may manifest as a hyper-sexual response but one that still leads to feelings of guilt or shame.
Some of the other ways that sexual numbness and disconnection from yourself might show up in your life:


repressed anger and grief that lead to feelings of anxiety, depression, and low energy and repetitive cycles of 'negative' moods you can't get free from



not knowing how to truly enjoy, surrender to, and fully receive your pleasure during sex



not being able to fully trust your gut feels or desires with any given partner



chronic yeast or other infections, painful, uncomfortable sex, or difficulty orgasming



addictive and numbing behaviors to avoid your feelings + deeper intimacy (this could even be your work/career and feeling 'cut-off' from the neck down)




feeling on some level that your body has betrayed you
Thankfully, I didn't give up on my knowing that I was living in some misaligned untruth and I followed my intuition into this work. I'm a mystic so I fell in love with the spiritual side of these teachings and practices (and THANK GODDESS they weren't taught as yet another spiritual system led by men that put rules on the female body.)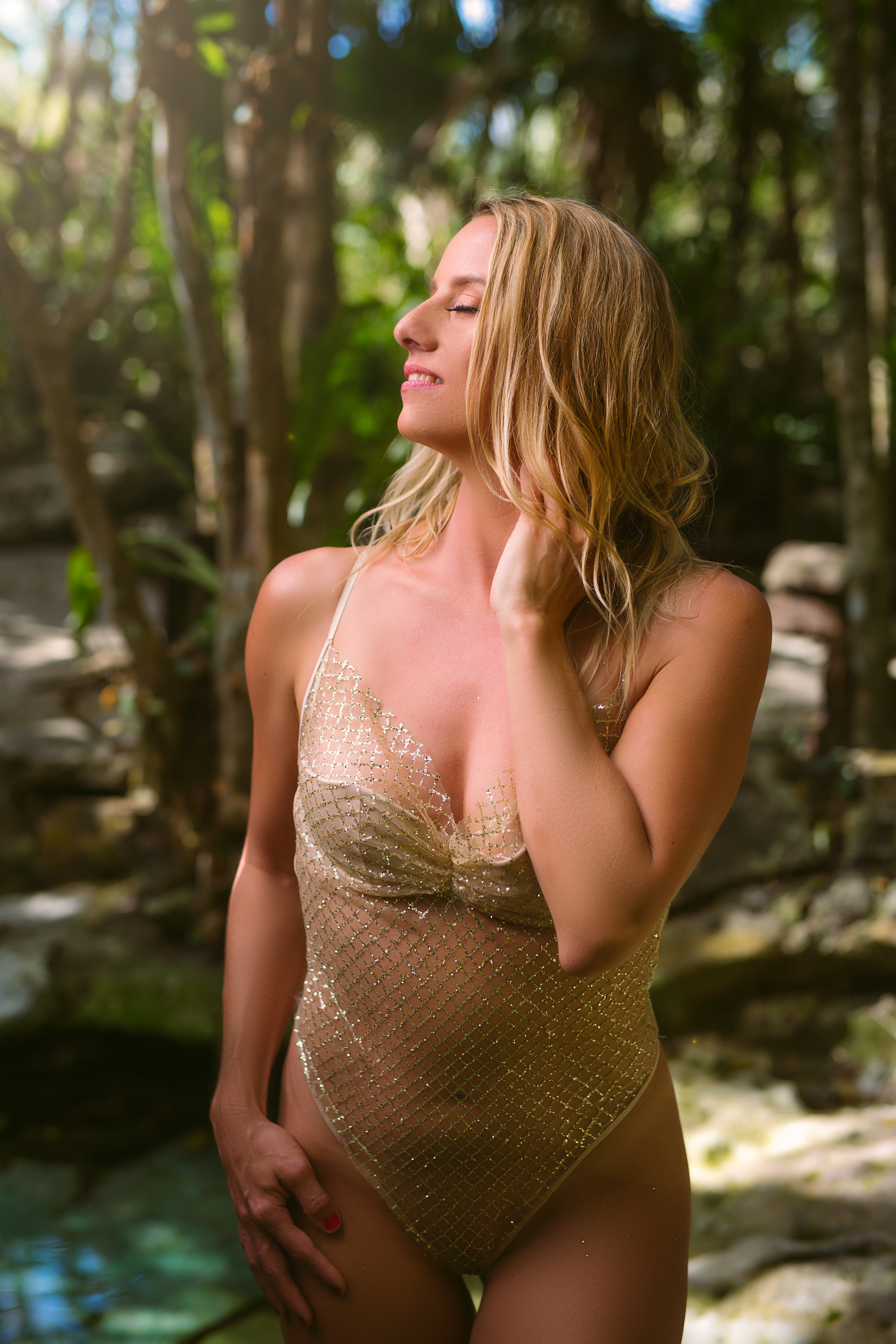 Through consistently using what I teach you in this course, I came to feel deeply FULFILLED, CONFIDENT, and CONNECTED in myself. I learned to TRUST my body's feelings and signals. My yes's became clear as did my no's. I came to feel that my sexuality and my yoni truly belong to ME as a sacred temple of gushing joy, wisdom, power, and beauty.

Truth be told, I knew 20 years ago, in my 20's, that I would be teaching this work someday.
You see, SHE, my yoni wisdom, was guiding me all along.... (has yours, perhaps led you here?)

This guided journey will bring you home to yourself. You will awaken into feeling like luscious fire (or flowing like blissful water) in and out of the bedroom and empowered with turned-on inner-TRUTH (and a joyful, relaxed pu$$y) in ways that are AUTHENTIC for you.
There is also a MAGICAL MAGNETISM that gets ignited through tapping so deeply and lovingly into your own ESSENCE; your sexual life force energy. You literally become "full of yourself,"- of your own juicy life force energy in the best way possible. (more of that, please!)
The self-crowning coming-home-to-herself experience an awakening woman has when she CHOOSES herself in this way *is* the awakening of your feminine majesty.
And here is the real truth: you choose it YOUR way because your Feminine Majesty guides you as your luscious, raw, gorgeous, pulsing, holy desire.
(Yes we literally pulse!)
So out of my absolute love and devotion to this work and to serving soulful, mission-driven, deep-feeling womxn on this planet (who see through some of the shallow mainstream howls of pu$$y power hype), I've combined years of study, training, and practice into this potent and gentle, yet effective guided group online program. It is designed to give you the keys you already hold to awakening your feminine majesty as a Jade Queen.
Because, for me, in being called into leadership to help dismantle systems of harm and to birth and anchor in new consciousness and ways of being for womxn on this planet, you as a woman being asked to carry the pain and legacies of other people's SHAME and HARM in a way that impacts your self-confidence, your vitality, your ability to LOVE yourself inside and out is NO LONGER OK.
You have the opportunity in these times of profound, intense change to release these ways from your body + being and reclaim the sacred vessel that you are as a feminine leader that does not deny or put yet another set of rules on your sexuality and body. It is my true devotion to be of service in this way to women.